Field Bag Artist Series Kits

Back in early 2020, Field Bag designer Karen Templer persuaded her artist husband, Bob Bechtol, to paint a small number of one-of-a-kind Town Bags, dubbed the Downtown Bag, which were a huge hit.
To christen his new Florida painting studio earlier this year, the three of us cooked up another treat: KITS for one-of-a-kind Field Bags, each one hand-painted by Bob, to be sewn by you! Those were also a huge hit and sold out almost instantly, so we've created a second edition in another unique colorway. This is a limited edition of 60 kits and will not be repeated.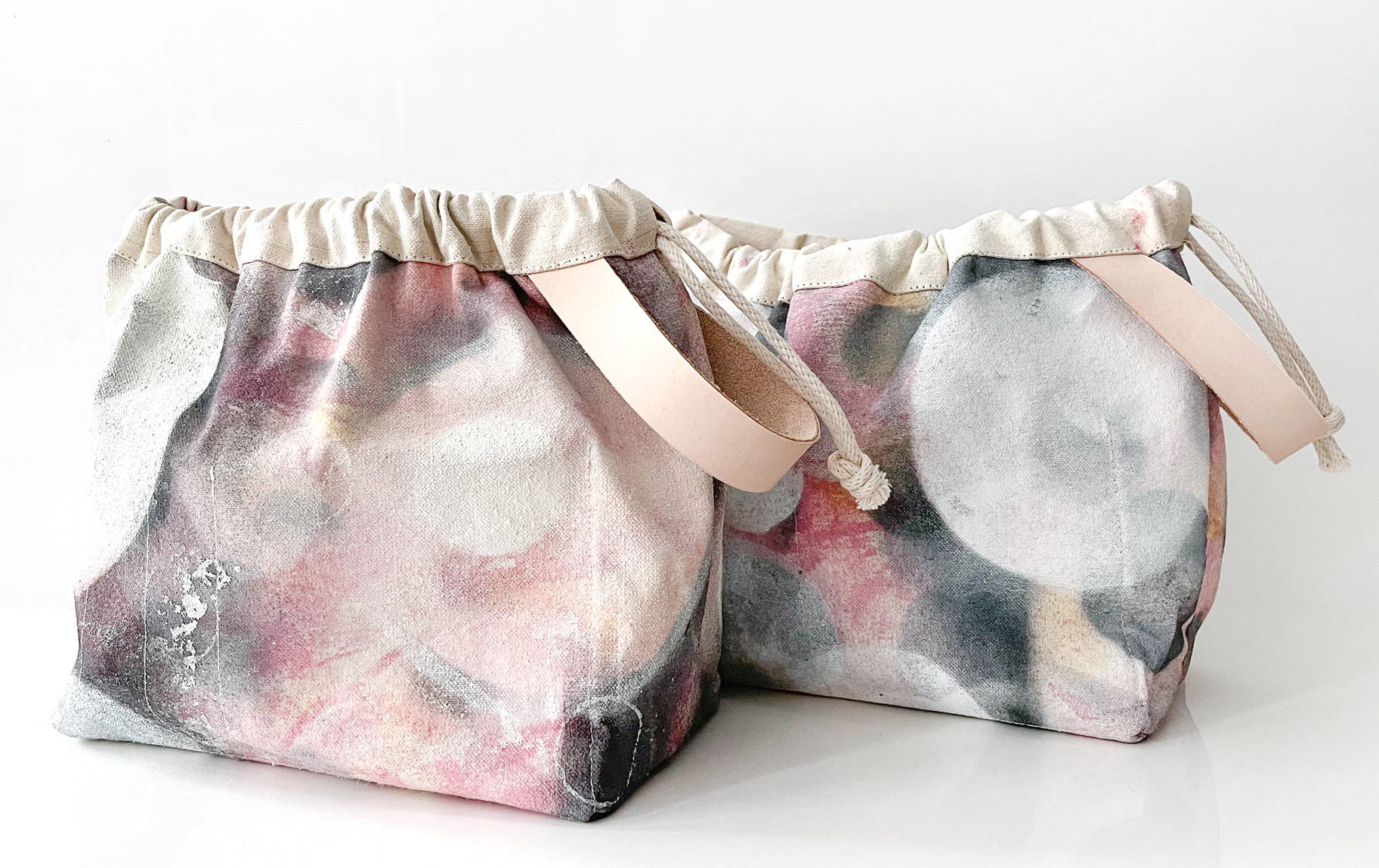 Crucial Details
• Some paint will have bled through and will thus show on the inside and/or the cord casing, which will add to the unique character of the bag!
• It may smell like paint for a bit!
• The painted canvas will be somewhat stiffer and sturdier than regular canvas, and make the bag a little more resistant to being pulled closed with the drawcord. It will soften and take on its own patina with time and use.
• The kit will include a few additional notes on sewing with the painted canvas.
• Again, you will not know exactly what you'll get (once you've sewn it up, your bag will loosely resemble those pictured), so please only order if you find that thrilling!
• Limit 2 kits per customer.
*If this kit's a hit, we may do another one in the future, but it will be different from these. To be added to the wishlist for that, use the "notify me" button that will appear on the product page if and when this edition sells out.